Black Ops has outperformed almost every other first person shooter and is one of the most popular games of all time. There are now 12 different installments in the franchise which has millions of players getting involved all round the world.
Black Ops 3 is the latest in the series and seems to have managed to top the performance of the last game. There is more gameplay with additional weapons and better developed storylines to keep it fresh and exciting.
Black Ops success has always been in their attention to detail. They have provided a number of additional features which for some are small but for a lot of us these small details are what we love. There are various customisation options in the game for your character and this will change how you'll been seen in the world. One of the most noticeable is your emblem.
Black Ops 3 Emblems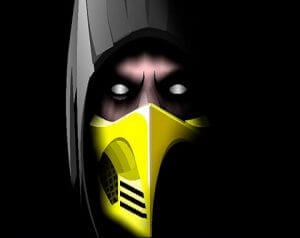 In Black Ops one the best ways to distinguish yourself is with a unique and cool emblem. The emblem will be your insignia and can be seen next to your name as you play. It's your call sign and it's worth choosing a good one because it might become your symbol.
Black Ops 3 allows you to personalise your emblem once you reach a certain level in the game. To do so you'll have to spend the in game currency, COD bucks. There are a load of standard templates to choose from but if you want to stand out you'll need to think outside the box.
Black Ops 3 lets you create your own emblem using their emblem editor. They provide a whole host of tools you can use to make an emblem, in essence a paint shop built into the game. If you're looking to make something basic then just go for it and you'll find it quite simple to use.
However for a lot of us we have a cool emblem in mind but we definitely won't be able to make it ourselves. There's no need to give up though because those people who enjoy Black Ops and are talented artists have shared their skills for everyone's benefit.
Specialised tutorials have been created to show you everything you need to create your favourite artwork in the editor. These are normally done through short video guides but sometimes still images are used. They each break down the process into step by step instructions of how to create the desired image. You'd be surprised at the range of choice out there.
Popular Black Ops Emblems
A lot of people who play Black Ops are no strangers to reddit and like all the classic old school style emblems. The Fallout 4 logo is a popular one but there's also a surprising number of pokemon and star wars artwork available.
Other popular emblems are often superheroes like ironman or Spider man, or even classic family guy or south park characters.
So if you're looking to stand out and avoid the typical skull icon then check out the full list of Black Ops 3 emblems